All you need to Know for a Successful Mobile Marketing !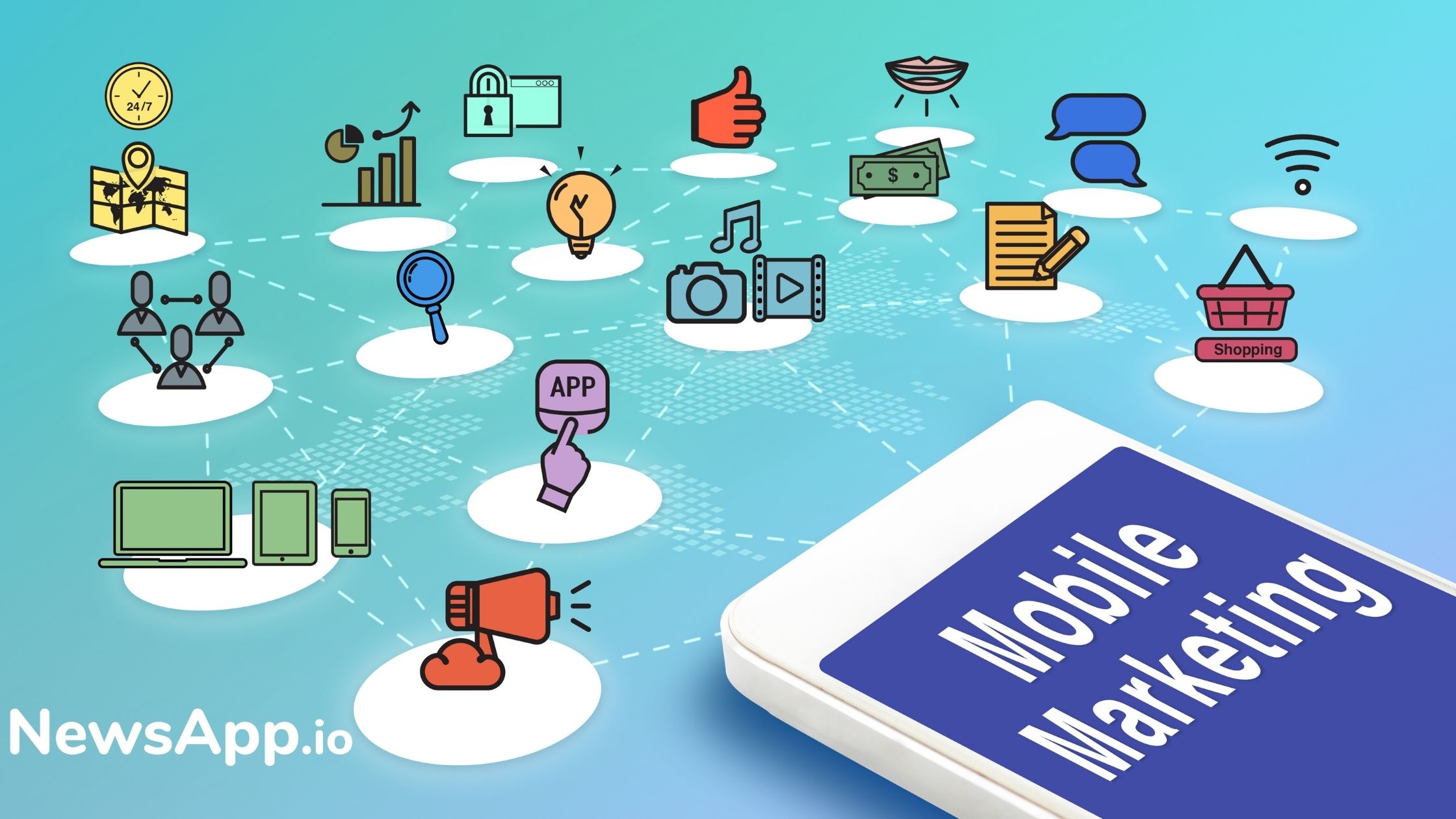 Mobile technology has grown leaps and bounds over the last few decades. The journey from the clunky wireless phone to sleek smartphone has been peppered by a number of amazing innovations and discoveries.

Mobile marketing is the process of reaching an audience via handheld or otherwise untethered devices such as smartphones or tablets, in order to promote your brand. Mobile marketing strategically puts a company or brand in direct contact with their target audience. Also, it's typically a single component of a multi-channel marketing campaign.

My definition of mobile marketing is: "Mobile marketing is how businesses communicate with consumers on their mobile devices, with their explicit permission, at the right time, at the right place while providing relevant value."


Why Mobile Marketing?

Mobiles have gained unprecedented importance in our lives, today. People around the world choose mobile devices as their preferred medium to connect with other people, gather information or even do business. As a result, many businesses are actively devising new mobile marketing strategies to reach out to their audience.

Mobile phones have become so widespread lately that the question of why mobile marketing pertains to specific industries and audiences more than the general public. Thanks to a group of extra smart engineers, we can track and analyze data before we get to a decision.

To sum up, here are all the why's and the top benefits of mobile marketing:-


Ease of Use - Everything is built to be intuitive from the ground up. User Experience is at the forefront of mobile devices. This has made it possible for older generations to join the digital culture.
Reach - If you want to reach your audience, there is no easier way than mobile marketing. You can reach out and connect with your mobile audience anytime, anywhere with a proper mobile marketing strategy.
Immediacy - While mobile marketing boasts a wide reach, it is the tremendous power of instant messaging that is the real driving force behind the spread of mobile marketing. Your audience gets the message now and in an instant, you can have a new customer.
Intimacy - Now it's getting personal. To appear on mobile devices, as a brand, means to appear among close friends and family. We go through our social news feeds daily to read what our friends and family have on their minds.
Cost-effectiveness - Paying to appear in newspapers gets the same random results. It might be great for some businesses, but in the long run, mobile marketing is more cost-effective. You also get to pick your audience. You can market to an audience based on their location, occupation, age, marital status.
Engagement - Clever marketing strategies will reach out to your audience and prompt them to take action on your website or in your app. If you can deliver a happy experience, you will win a happy and loyal customer.
Tracking & Analytics - Mobile marketing is highly effective at collecting user data. We can track user data almost instantaneously. We can track user data such as their in-app behavior to get a better understanding of our app. Further, we analyze this dataset to prune and improve our mobile application.
Best Strategies for Mobile Marketing
Have a responsive design - In many web pages, when accessed from mobile devices, the content is not displayed correctly (texts and images do not fit the screen) and navigation becomes a complicated task for the user.
It is essential to have a web page adapted for mobile devices (responsive websites), not only for its correct visualization but also because Google may start penalizing websites without one.


Adaptation of contents- Users do not intend to find the same content when they browse from a computer than when they browse from a Smartphone or mobile device.
Users spend considerable time reading complex and detailed articles on a computer, however, when a user browses from a mobile device, he or she expects to find much shorter, concise and visual content, but at the same time, impressive.


Mobile marketing campaigns - Multiple platforms allow advertising actions segmented only for mobile devices. Among them, are Google AdWords, Facebook Ads, Twitter Ads, Youtube, Bing, etc.
If a business knows what is the profile of their potential client, and the behavior they exhibit online, mobile marketing is a beneficial option to consider.


QR code - With the generation of QR codes, a business can offer their potential customers discount coupons for future purchases on the company's website.
Email marketing mobile - Email Marketing is another exciting strategy to implement. Many users open their email daily from their mobile devices so it can become a handy tool for the recruitment and loyalty of potential customers. To implement this correctly with your mobile marketing strategy, it is best to use an email marketing agency, which can ensure proven results.
Apps - The creation of an App is a very interesting strategy to implement since the relationship that the user adopts with the brand of the company is usually of great impact.
Best tools for Mobile Marketing
Google Marketing Platform - Google Ads, formerly Google AdWords, is Google's marketing platform. Mobile marketers use it to deliver ads across desktop and mobile devices. The ads are visible on Google search pages, partner pages, and YouTube.
Social Media - Facebook, Instagram, Snapchat, Twitter, and Reddit, there are so many social media platforms that we use to drive mobile app installs. And for a good reason, too.
The most popular social media channels come with an integrated mobile marketing platform. Ready to track and analyze user behavior to help us deliver better-performing ads.


Tracking & Analytics - Much of mobile marketing would be complete guesswork without the might of tracking and analysis tools such as Google Analytics and Mixpanel.
Optimization Tools - After we take proper measures of our targeted audience, we tailor our marketing strategies, apps and web pages to make them more compelling and easier to use.We use optimization tools such as Google Optimize to AB test web pages. This ensures a custom-tailored experience for our user base. We conduct the same principle of AB testing on apps and games. The KPIs are different for sure, but no less important.

So what is the big picture for you? Mobile marketing can take a one dimensional, deadbeat ad and turn it into a hyper-responsive marketing tool. Almost any business can jump into the mobile world and make a difference in its bottom line with an effective mobile marketing campaign. All It takes is creativity and a campaign that is designed around your customers' wants and needs.