How to make a Digital Marketing Funnel?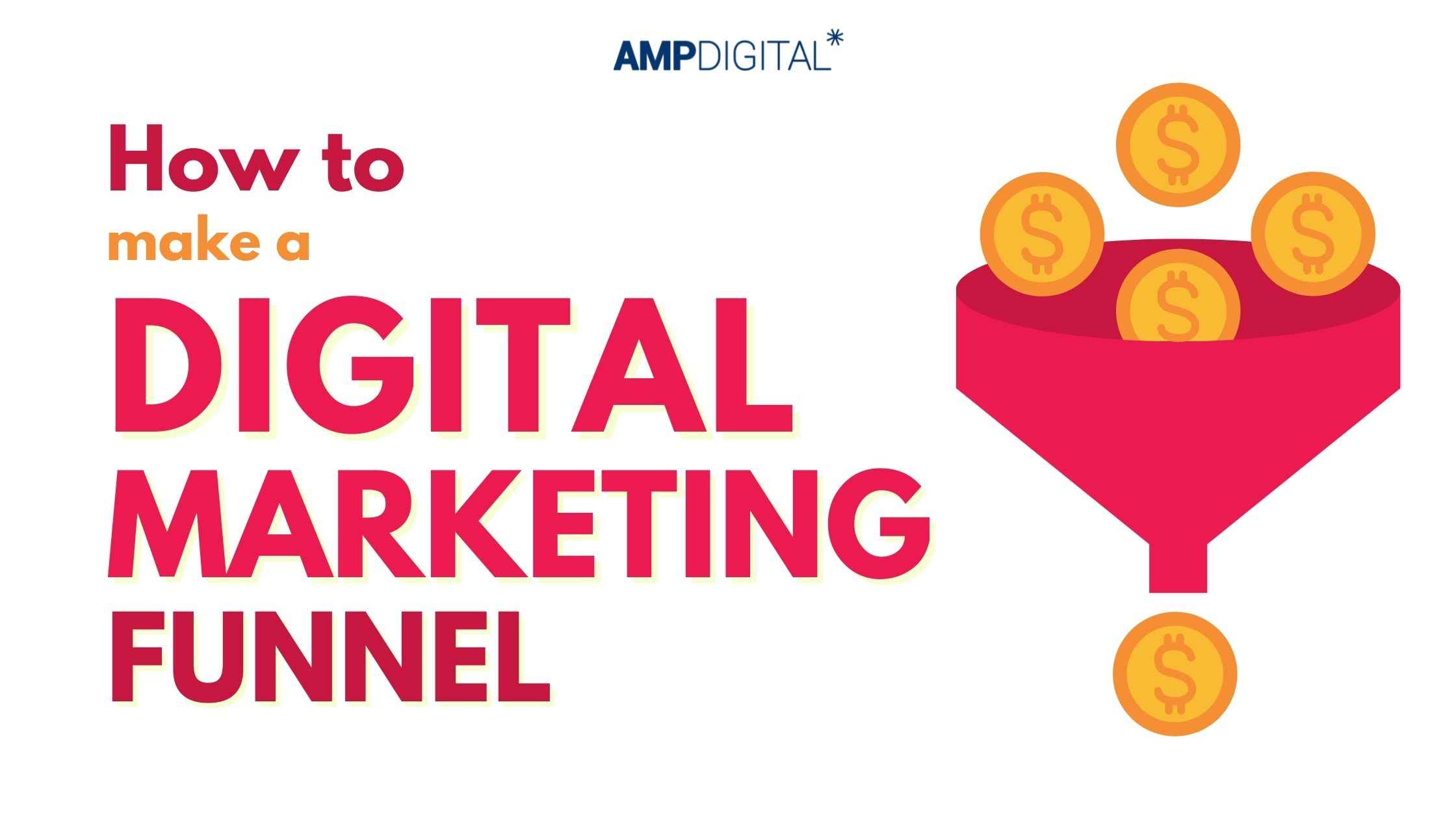 Marketing Funnels are used to describe the process of lead nurturing that takes customers from awareness to conversions. It maps out the customer journey and helps you identify business touchpoints.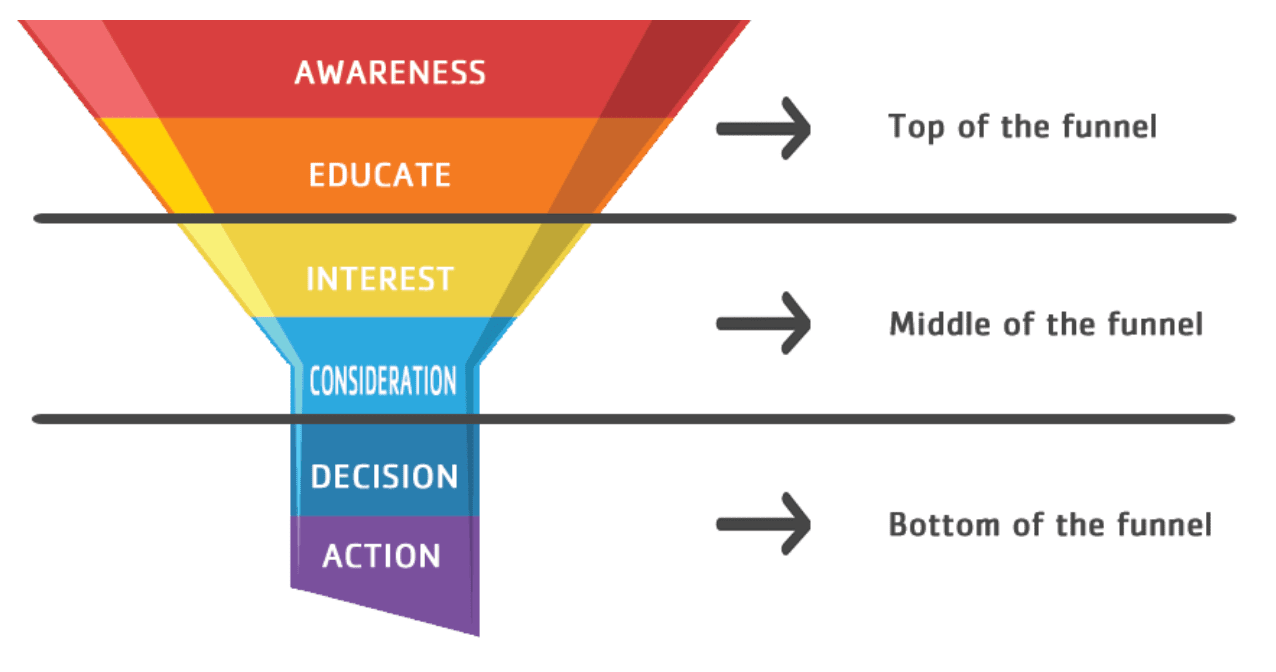 With operating a business online, your marketing initiatives should align with your Marketing Funnel, addressing each step that a customer takes. So, how can you create a marketing funnel?
To understand that, lets first look at the stages of a marketing funnel:
Stage 1- Problem/Need Recognition (TOFU)
The Top of Funnel (TOFU) is all about making customers aware of your brand's services or products. If your product or service addresses a problem, your potential might not even be aware of the need for an upgrade.
Helping your audience recognize the problem that your product solves, is step one of their customer's journey. Let us assume that you are the owner of an online grocery store, and the USP (Unique Selling Point) of your service is no minimum purchase amount.
Now your customers might not even be actively aware that a minimum purchase amount is an issue unless they try to order something that is below the "standard" minimum purchase amount like 500 Rs or Rs 1000 Rs. Your focus in the first stage of the funnel should be on letting customers know about this feature!
Digital Marketing Techniques for Stage 1
Search Campaigns are a great way to target people who are already looking for the product or service you provide. Running a search campaign allows you to direct loads of traffic to TOFU.
Advertising on social media and Google Ads is also a great way of piquing your audience's interest and directing them to your brand.
Content Strategy for stage one should include problem-focused content and lead magnets. While the content enlightens your audience about the problem you address, lead magnets to entice a customer to move further along in the funnel.
Stage 2- Information Search (MOFU)
Once you've made a customer aware of the need or problem, it is natural that they would seek more information on it.
Customers look for more content on the problem, potential ways of solving it, and other solution providers on the market.
It is a bad idea to put forth commercial or promotional content at this stage since it can put a customer off when they are looking only for insightful information.
Digital Marketing Techniques for Stage 2
Publishing insightful content that consists of information on the problem as well as alternative solutions is a good idea because it encourages the customer to explore more from your brand.
Along with this content, explain to users how your product or service bridges the gap between the customer's need and resolution. Promote your product implicitly by explaining the value it adds to your customer's needs.
Stage 3- Evaluation (MOFU)
Now, your potential customer is aware of the problem, has researched plenty, and is ready to spring into action.
But before they invest their precious money and resources, customers like to evaluate the options at hand and make an informed choice.
Your goal at this stage is to establish why your product or service is better than the alternatives in the market and assure the customer that it is a safe bet.
Now let us look at how you can achieve your goal...
Digital Marketing Techniques for Stage 3
Retargeting Ads work like a charm, these ads are targeted to customers who visited your website or page but did not convert. Create vibrant ads, showcasing your key features and highlighting your expertise in the domain.
Sample Content to take it up a notch. Provide free tutorials, access to a small proportion of your services, or give out some trial size freebies to customers to give them a look and feel of your product/service.
Stage 4- Purchase Decision (BOFU)
So, here we are at the bottom of the funnel, almost there, right? Not quite.
The customer has evaluated all the available options, has selected yours to be the best one, and is about to make a purchase. However, this still does not guarantee conversion, a lot can stand in the way!
Digital Marketing Techniques for Stage 4
Email Marketing and Push Notifications are especially helpful in situations where customers added items to the cart but did not check out! Reach out to them with a special discount or complimentary deals! Drop them a friendly but not pushy reminder!
Let your product speak for itself! Reveal success statistics, case studies, and testimonials by previous customers that highlight their experience.
Stage 5- Post-Purchase Behaviour
The customer has made the purchase, they've converted! However, the Marketing Funnel doesn't end there.
To cultivate brand loyalty and generate positive feedback you must provide a marvelous post-sales experience to your customers by offering easy onboarding and addressing their concerns.
A happy customer is likely to spread the word and endorse your brand, whereas an unhappy customer will give you a bad review and negative feedback. There's not much content you can create around this stage, but there are a few things that can help:
Digital Marketing techniques for Stage 5
FAQs on your website can help customers to easily locate required information about the use of products/services as well as commonly raised issues.
Chatbots and AI can make the process of addressing customer concerns much more easier and efficient. You can explore the latest marketing technology and find the one that integrates the best with your business.
To sum it up…
The TOFU (Top of the Funnel) focuses on attracting maximum leads via paid or organic means, SEO and Social Media Advertising are two great options to drive brand awareness and lead people to your website.
The MOFU (Middle of the Funnel) has a two-pronged approach. One is to provide information to new leads from TOFU and the other is to help customers evaluate your product/service against others in the market. Insightful content, retargeted ads, and product/service samples are great ways to nurture these leads.
The BOFU (Bottom of the Funnel) caters to the final purchase and post-sales services. The best way to supplement your digital strategy for this stage is to provide discounts, testimonials, and case studies to reassure customers. You can do this via retargeting email and push notifications campaigns. To enhance your post-sales service, you can make use of marketing tech such as Chatbots.
We hope that you are now ready to design and make use of your own Marketing Funnel!
If you want to learn more about how marketing funnels can be optimized using Digital Marketing techniques, check out our beginner-friendly Digital Marketing Training Program that elaborately explains lead nurturing and conversion with cutting-edge digital edge practices.
Have any questions? We will be happy to answer them!